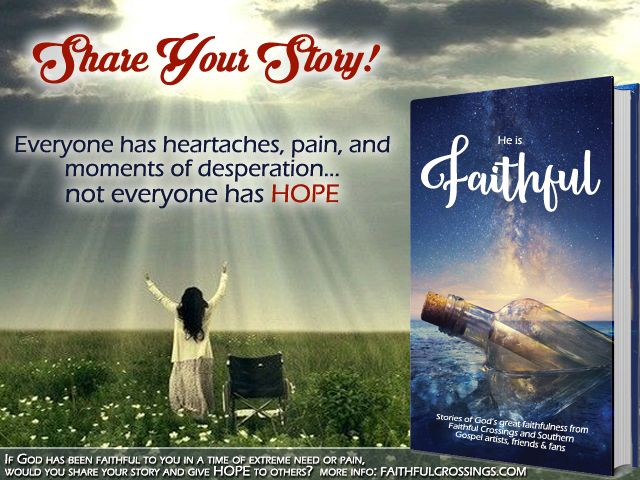 It doesn't have to be long; it doesn't even have to be your whole life's testimony... just a single story from your life where times seemed hopeless and then God turned things around.  It can be as few as 200 words up to 900 words. 
What this world needs is HOPE... Hope in a God that is faithful; no matter what the diagnosis and no matter what the need. Won't you share YOUR story of what HE has done in your life? 
This book goes to the publisher at the end of next week. 
We've already got a LOT of really powerful stories but maybe, just maybe, your story is supposed to be in there too!
Submit your story here: https://faithfulcrossings.com/story