For anyone who wanted to write a story for the book, "He is Faithful"- I need them in SOON! I'm hoping to send the manuscripts off next week and need all the stories in so I can get them edited and placed in the book. 
For a refresher- stories need to be 200-900 words. They need to be a story about a personal experience you have had (or that you witnessed) where God came through when your situation was hopeless. 
If you aren't a writer, that's OK. I have editors that can fix grammar, punctuation and even phrasing if there's problems. 
Don't miss out on being a BLESSING to someone- write your story and send it in!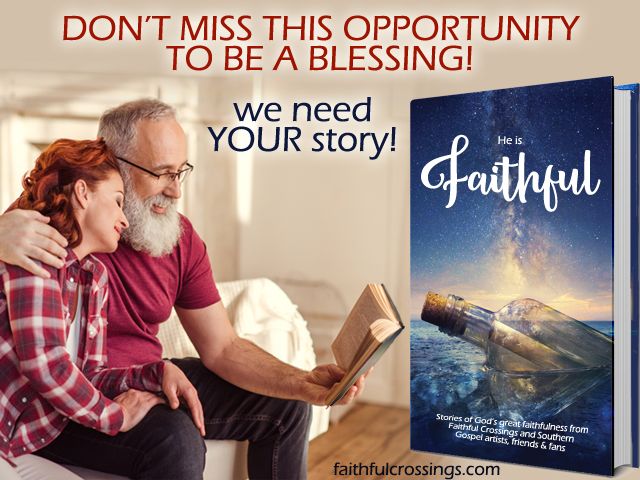 Stories can be sent to tammy@faithfulcrossings.com