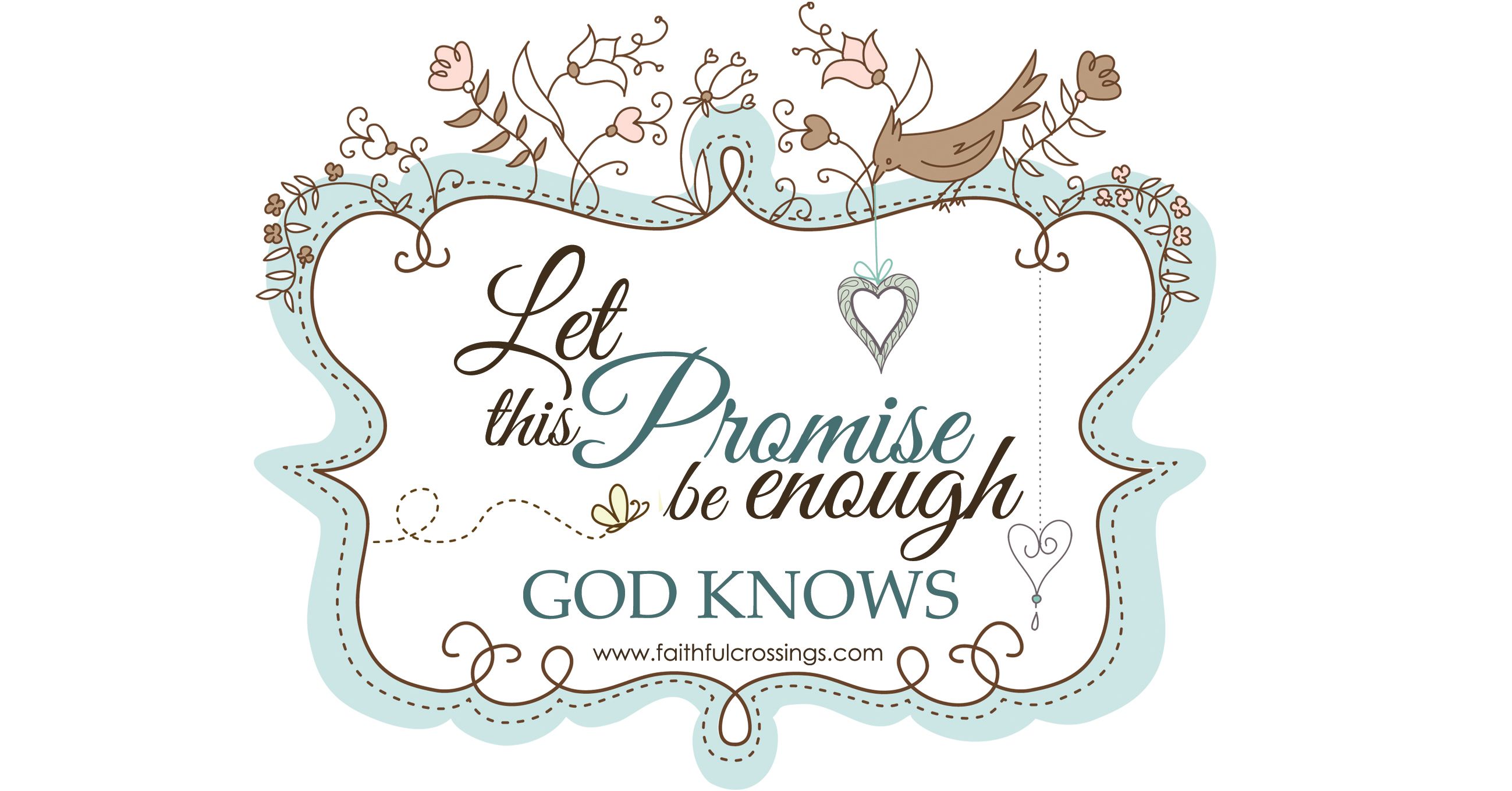 Kansas City, MO (March 18, 2019)  For Immediate Release:  Faithful Crossings' brand new radio release, "God Knows," hit stations across the country this past week and it is already getting great reviews!  Affirm Southern Gospel had the song in their top 80, only days after its release.  Others have written in to tell the group how beautiful and touching the song is to them.
Curtis, the group's tenor vocalist and the lead singer of the song said this song hits really close to home for him because Faithful Crossings was in the studio recording the song when he was first diagnosed with Multiple Sclerosis.   Since that time, his MS has become a platform and a way for Curtis and Faithful Crossings to witness to others who are going through sickness or uncertain times and this song typically accompanies his testimony.  
"This song is probably my favorite song on the album," Tammy Sumner stated in a recent interview. "We sing this song in almost every concert and there's not a single concert that goes by without multiple people responding to this song.  That's what our ministry is about, telling about God's faithfulness to us through each and every crossroads in our lives.  With such a powerful message and a really beautiful soundtrack, we knew that this song was the obvious choice when the time came to send another song to radio."
"God Knows" is the second radio release off of Faithful Crossings' newest project titled "Farther Down the Road- Songs for the Journey."  The first radio release off of the album, the title track, "Farther Down the Road" climbed to #13 on the Singing News Bluegrass Gospel charts back in December of this past year.  The entire project is a top-notch production with award-winning Nashville musicians and industry leader, Les Butler as producer.  The song was written by Sue C. Smith and Gina Vera.

Radio stations can find this new song on the Family Music Group 2019 Vol 2 Radio Comp Disc. 
You can purchase the CD on Faithful Crossings' website:  www.faithfulcrossings.com
If you are a DJ and would like to request a free comp disc, visit www.familymusicgroup.com
Here's a video interview with Les Butler and Faithful Crossings during the studio session shortly after Curtis' MS diagnosis: