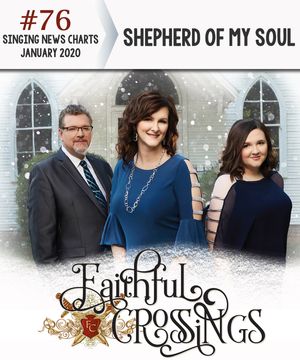 "Shepherd of My Soul" is slated to chart at #76 in the Singing News January Charts which will make it our 3rd song to chart! 

Our first song, "Farther Down the Road," crossed over to the Singing News Bluegrass Gospel charts and climbed to #13.  "God Knows," rose to #51 on the Singing News Southern Gospel Charts this past August and, now, "Shepherd of My Soul" is off to a great start! 

We are so thankful and BLESSED that the DJs are playing our music and the people are requesting it!  If you haven't heard it yet, call your local station and request it then, tell us what you think about it!