UPDATE:  THIS CONCERT HAS BEEN CANCELED DUE TO COVID RELATED ISSUES!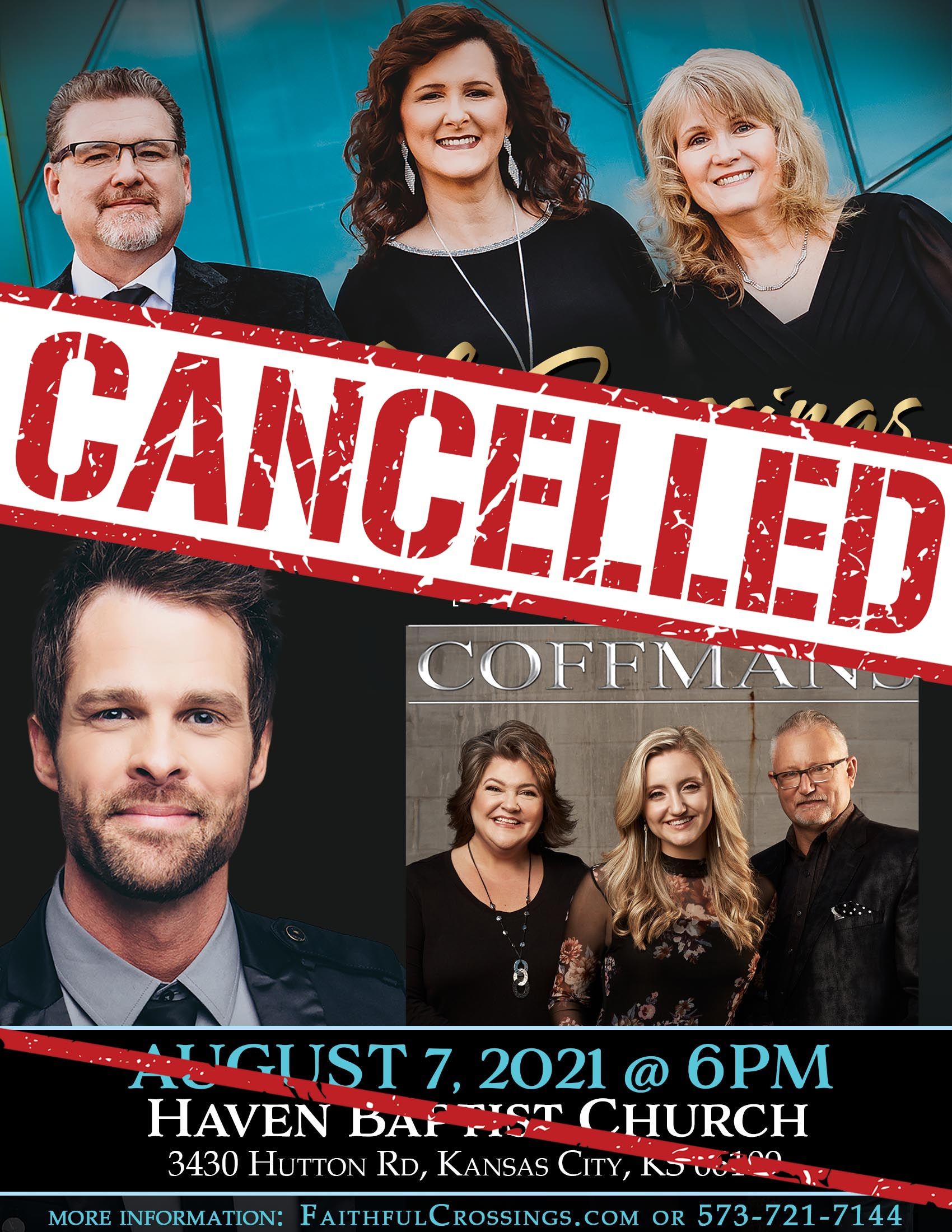 Kansas City, MO.  Faithful Crossings is excited to announce the first of their annual homecoming concerts beginning with this powerful concert in August featuring special guests, Adam Crabb (Gaither Vocal Band/Crabb Family) and the Coffmans!   This will be a night of dynamic music and ministry that will appeal to both young and old.
About the artists:
ADAM CRABB may best be known as one of the powerful vocalists of the world-renowned Crabb Family.  This dynamic family garnered nearly 20 #1 songs, 11 Dove awards, along with multiple Grammy nominations.  Adam is also one of the super-talented members of the Gaither Vocal Band; known around the world for their stunning vocals, innovative harmonies, and life-altering messages.  Adam has been called the "face of youth" in the Southern Gospel world, often bridging the gap between grandparents, parents, and children.  This will be a concert for both young and old alike!
THE COFFMANS are a rising voice in the Southern Gospel industry, gracing the stages with such artists as the Isaacs, Jason Crabb, Gold City, the Hinsons, and more!  Their sweet, family harmonies and powerful vocals will bring a crowd to their feet!  
FAITHFUL CROSSINGS is known for their sweet harmonies paired with stories of God's great faithfulness.  Their music is fresh and unique with a little touch of bluegrass but with deep Southern Gospel roots.  It spans the generations, touching hearts, both young and old. They are Nashville Recording artists and have had multiple top 80 charting songs. Their music has been played on radio stations across the country and they've been featured on such shows as the Gospel Greats, Gospel Music Today, and the Les Butler & Friends nationally syndicated radio show!
Admission is FREE but a love offering will be taken.  There will also be door prizes for the evening! 
This concert is part of their annual Faithful Crossings Homecoming Celebration that will feature the multi-award-winning artists, the Nelons in 2022!